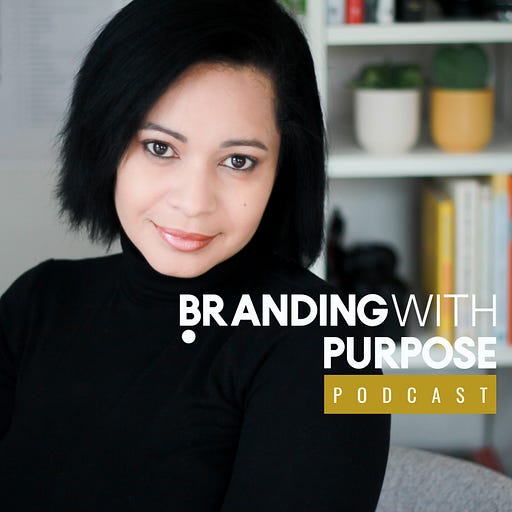 Dec 9, 2021 • 18M
18: Brand Guidelines Book - Comparing 2 Projects Books In Details
A weekly podcast created to help entrepreneurs build memorable brands. A mix of guest interviews to inspire you build a successful business, with episodes that brings short and sweet branding tips. Visit KellyBrito.com for details.
Brand Guidelines are important for a brand. That doesn't mean they have to have 35 pages, 50 pages, or whatever you see out there. Do not be sold on the NUMBER of pages a brand guideline has, as many of these pages can be "fluff" pages -like a full cover page per section or item.
On this episode (Youtube video link here: https://youtu.be/ixv7HvhaYvs), I compare the guidelines created for Dawnmarie Healthy & Fit with 12 pages, and one created for Stereotype Breakers with 23 pages. Both of these could have more or less pages. They are both different in structure -DHF has more explanation about each item, where SB has more of a showcase approach, being that the CEO of SB was heavily involved with the strategy process with me and can benefit more of visual reminders than technical pointers.
Find Branding With Purpose Podcast at wherever you listen to podcasts! And leave us a review!