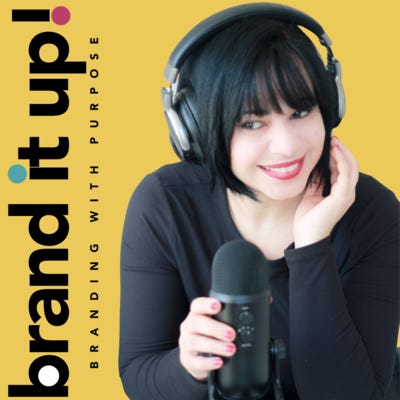 Feb 9 • 14M
19: Brand Clarity - 5 Key Elements To Have Clarity On Your Brand
A weekly podcast created to help entrepreneurs build memorable brands. A mix of guest interviews to inspire you build a successful business, with episodes that brings short and sweet branding tips. Visit KellyBrito.com for details.
Today I'm talking about how you can get brand clarity, because it's the key to start building a brand that stands out and feels right! My top 5 points for brand clarity are:
1. Your purpose
2. Your position in the market
3. The emotional impact you want to have on your audience
4. Your benefit claims
5. Your target audience (and ideal client)
Go to KellyBrito.com for blog posts about branding and to watch the free branding webinar!
--- Send in a voice message: https://anchor.fm/brandingwithpurpose/message