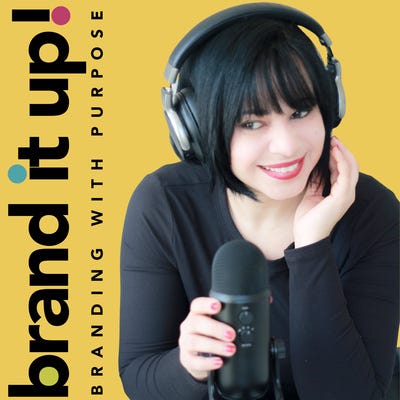 Mar 2 • 11M
20: Tips For Creating Content That Is On Brand
A weekly podcast created to help entrepreneurs build memorable brands. A mix of guest interviews to inspire you build a successful business, with episodes that brings short and sweet branding tips. Visit KellyBrito.com for details.
How do we create content that is on brand? We want to create content that supports our businesses growth. But it must also align with our brand strategy, as we want to continue to: Continuously reinforce our expert positioning in the market and have a recognizable brand identity.
On this episode, I'll loosely talk about:
Develop Our Content Pillars

Choose The Content Styles That Align With Your Brand

Reinforce Your Brand's Personality
My way to find content that in demand is doing a research. I usually research:
Hashtags on Instagram

Posts on LinkedIn

Facebook Groups

Google
The full blog post is on my website's blog at KellyBrito.com , so visit my blog if you are the reading type! 
Connect with me on any social media at HelloKellyBrito - I am VERY social, so it won't be hard to find me.